Alpha Heroes
---
About the Series
Welcome to my Alpha Heroes series. I'm thrilled to introduce you to the Battleson brothers. They are a hot sexy bunch with lots of brawn, tons of brain power, and hearts of gold. The series is composed of five novels. Each novel tells the story of one of the brothers and the brave women who sneak through their defenses to steal their hearts.
The novels are numbered, indicating the order in which I wrote them—Ajax, Max, Troy, Apollo, and Kass. But even though the stories are interrelated and you will gain the most insight into the overarching plot by reading the books in that order, each story is self-contained and can be read as standalone book. So go for it! AdM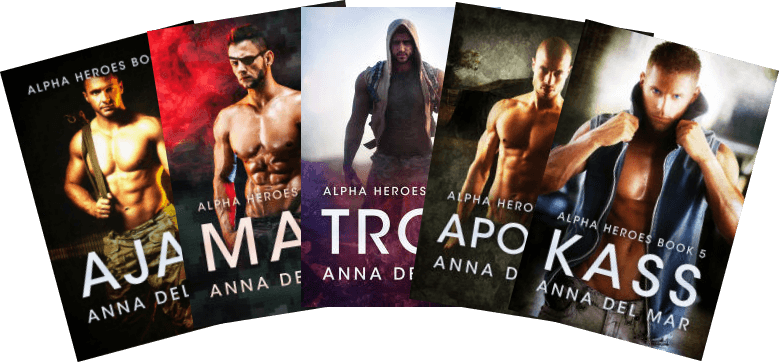 ---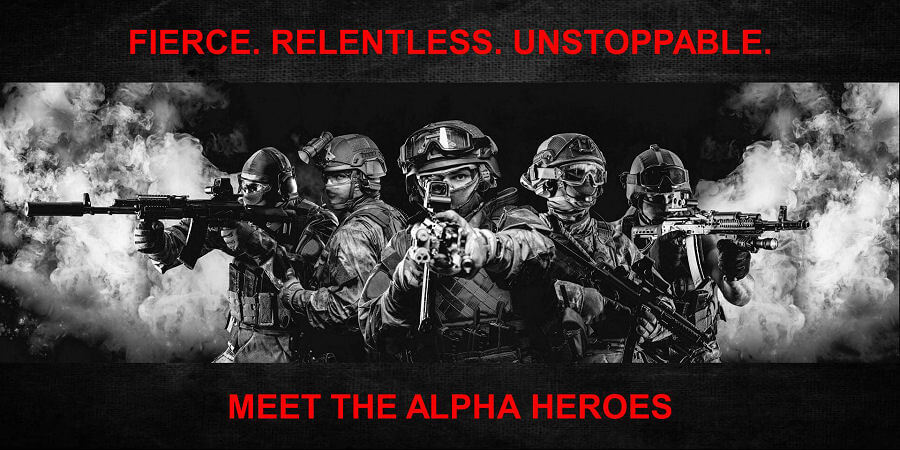 Jax, Max, Troy, Apollo and Kass Battleson are a breed of their own. These ex-special operators turned billionaire entrepreneurs are the founders of Battle Brothers Inc., the hottest and most successful startup in Denver. Born in the gutter, abandoned, neglected, and abused, they met as kids in a place they sarcastically call "the facility," a hellhole concealed behind the prophylactic mask of a ranch for troubled tweens and teens.
While at juvie, they banded together to survive the gangs that ruled the facility and to play the video game that gave them their first taste of success. In the game, Jax was Mayhem, Max was Raider, Troy was Rogue, Kass was Ice, and Apollo was Mage. After juvie, they fought to remain together, adopted new names, and forged the life-long brotherhood that has propelled them to the top of their world.
For the Battlesons, wealth is only a means to their goals and Battle Brothers Inc. is more than a business. It's the venture that funds their most important mission: to transition special operators and wounded warriors to civilian life. It also keeps them in play as special operators. Concealed behind their wildly successful outdoor gear company, they run a secret global security firm that takes on the dangerous missions that no other outfit dares to tackle.
They're all brawny, intense, powerful alphas and yet they're a diverse group with different backgrounds. Each brother brings a different strength to the team and each man has his own demons to fight.
Because of their history, the Battlesons have their own definition of justice, which doesn't always follow the letter of the law. They toe the line and live by their own code. They do whatever they have to do get their missions done. Over the years they've accumulated powerful enemies. And now a mysterious foe is after them, one brother at a time.
Together, they're a force of nature, five unique, remarkable heroes who will do anything to protect the causes they stand for and the people they love. But despite their incredible accomplishments, happiness eludes these sexy, top-of-the-line warriors, and love remains a vague cliché they don't understand.
Enter Liberty Rose—AKA Tee—Kass's ex-girlfriend and matchmaker extraordinaire. Tee's got her very own, mischievous secret mission in the works. And she won't quit until she gets her way.