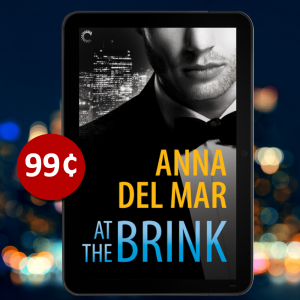 At the Brink is on sale for 99 cents, but only for a little while. If you've been waiting for a chance to read the novel that started my At the Brink series, this is it!
At the Brink is a sizzling erotic romance in the vein of To the Edge and Beyond the Rules. It is explicit, complex and kinky. So please… proceed at your own risk.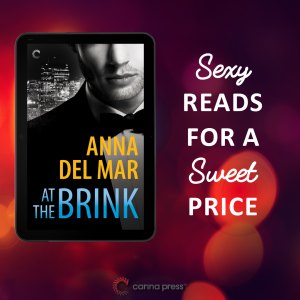 Josh Lane, decorated war hero and former SEAL turned successful entrepreneur, is blunt, ruthless, intense and exacting; a workaholic driven by internal demons, a man who doesn't play games, except in bed, of course, where he is always in command. When he meets Lily Boswell, a talented but stifled artist trapped in a dangerous situation, he devises a sexual agreement that explores their most primal erotic cravings, the only chance he might have to protect her and vanish the demons that haunt his dreams.
More about At the Brink here
Preview At the Brink here.
Buy At the Brink from: Amazon, Barnes & Noble, Kobo, Google Play, iTunes, or Carina Press