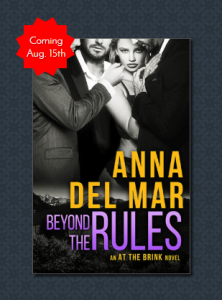 Beyond the Rules is out tomorrow, so lots going on this release week. Here's a quick recap:
I'm on Roxanne's Realm today, talking about funny moresome "logistics."
Here's a preview:
1. Every part has an owner and every owner has his parts.
2. The owners—like their parts—are not interchangeable.
3. So don't mix, but do match.
More laughs here.
Don't forget to sign up for the giveaway!
Beyond the Rules goes on virtual tour blog today. Follow the tour here.
Lots of awesome pre-release reviews here.