Look what just arrived in the mail today! The purple looks beautiful. It really pops! I'm so excited! Beyond the Rules is now available in print.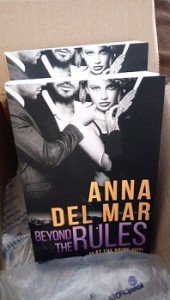 And thanks to all of you who've been posting AMAZING reviews of Beyond the Rules.
Check them out here.
Thank you, thank you, thank you!