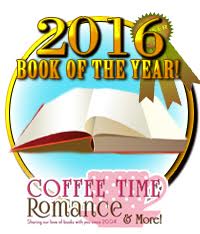 I'm so honored that http://coffeetimeromance.com/ has chosen The Asset as one of 2016 best books of the year!
This is what their email said: "I had a hard time deciding between this book and The Stranger, but Book one did lead me to read book two so I chose The Asset. I loved both books in the Wounded Warriors series. I look forward to more."
Thanks Coffeetimeromance.com!