Loved, loved, loved this wonderful review of The Guardian:
5.0 out of 5 stars #GUARDMESOMEMORE
HOLY HELL ANNA DEL MAR! WHERE HAVE YOU BEEN ALL MY LIFE?! When I read the blurb for The Guardian, I was very intrigued, but I NEVER SAW THIS EPIC GOODNESS COMING! Jade Romo didn't have an easy childhood, and although she was adopted by a loving couple, she still battles some demons from early childhood… Now Matthias was a great hero, although at times I wanted to shake him, but he oozed the sexy alpha male. He and Jade together were TNT together, and while very entertaining with their push & pull arguments, that TNT finally EXPLODED into FIERY FLAMES that lit up the African skyline in it's intensity. And if they were entertaining enough, that cast of colorful secondaries kept me laughing, and I LOVED me some African Proverbs. Anna del Mar is my newest addiction after one book, and trust me it was off the charts exciting, with her super talented writing style that kept me in one position cover to cover with heart racing! Her diabolical twists & turns kept me on my toes with loud f-bombs dropping, and I never wanted the story to end! I CANNOT WAIT to get my hands on more of this amazing author's work, so I'll just end with HIGHLY HIGHLY HIGHLY RECOMMEND!
By Jennifer Pierson:  The Power of Three Readers
Thanks to Jennifer Pierson and to all of you who take the time to post your awesome reviews of my novels! AdM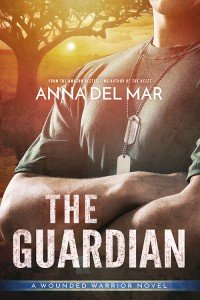 Available now from Amazon and your favorite bookseller