I'm so proud of this awesome review of The Guardian and happy to collect my 5 Faeries.
5 out of 5 Faeries!
"Forget everything you think you know about romance novels, and buckle in for a wild ride. The setting isn't the only thing that brings the heat in this amazing tale of love, daring, and fighting for what's right. But can two alphas really fall in love, and submit completely to the desires whirling within? You'll have to read this unforgettable book to find out!"
http://www.thefaeriereview.com/2017/10/the-guardian.html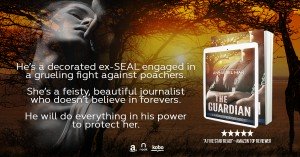 Available now from Amazon and your favorite bookseller.